I like muffins.
If I'm a good Mommy, I'll make them on the weekends as a special breakfast treat.
On Monday, over at
A Southern Fairytale
, Rachel posted a recipe for her
Cranberry Raisen Bran Muffins
, and something clicked-they sounded so yummy.
I've never made Bran muffins before, so I was interested to see how they would turn out.
I really enjoyed them. The addition of the craisens mixed in with the raisens made them just a tad bit sweeter. Plus, how could I go wrong with these yummies....they've got fiber baby! And fiber is a good thing to this lady; especially when you're trying to lose/maintain your weight.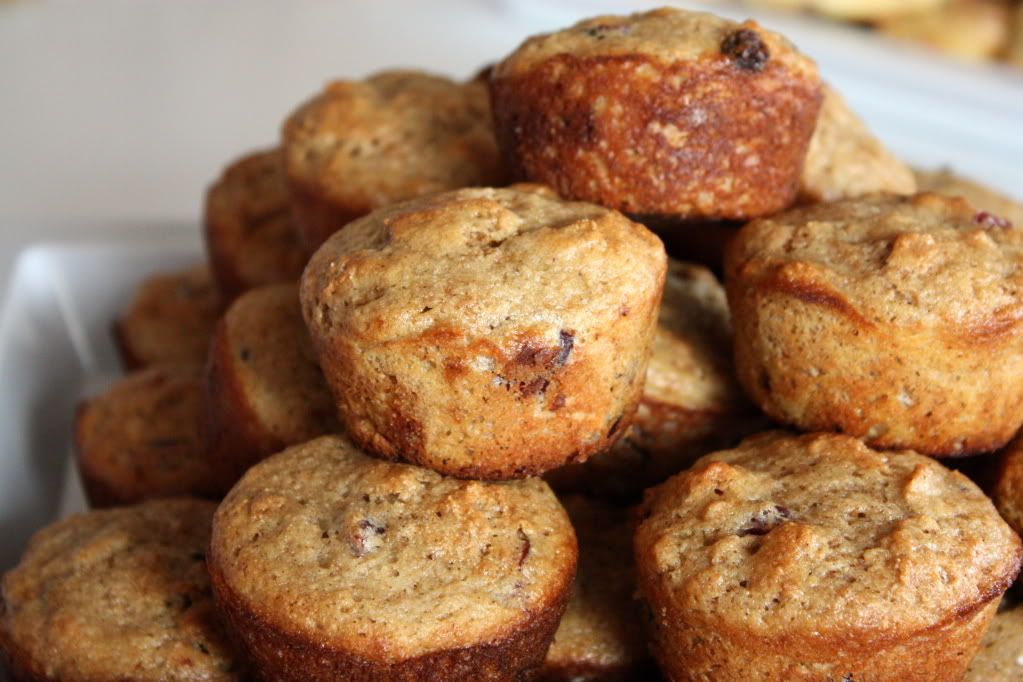 I'll just have to say though, the recipe said that it would yield 2 dozen muffins and I ended up making 4 dozen muffins. But it was all good. I made these babies for a family dinner, so we ate some, I sent home some, and now I have some to enjoy the rest of the week.
Enjoy!