-All shots taken with my Canon Rebel Xsi-
These are my winners for the week, go check out some other winners by clicking on the button below.
Halloween. November. Snow. That's about it in our household this past week.
We enjoyed Halloween. You can't go wrong with some pizza, "
Boogedy
", and Trick-r-Treating.
Trick-r-Treating with our Halloween Posse.
Our Stash. It filled my gigantic bread-dough bowl. And did I totally go through & separate the candy.....Yes. Yes I did.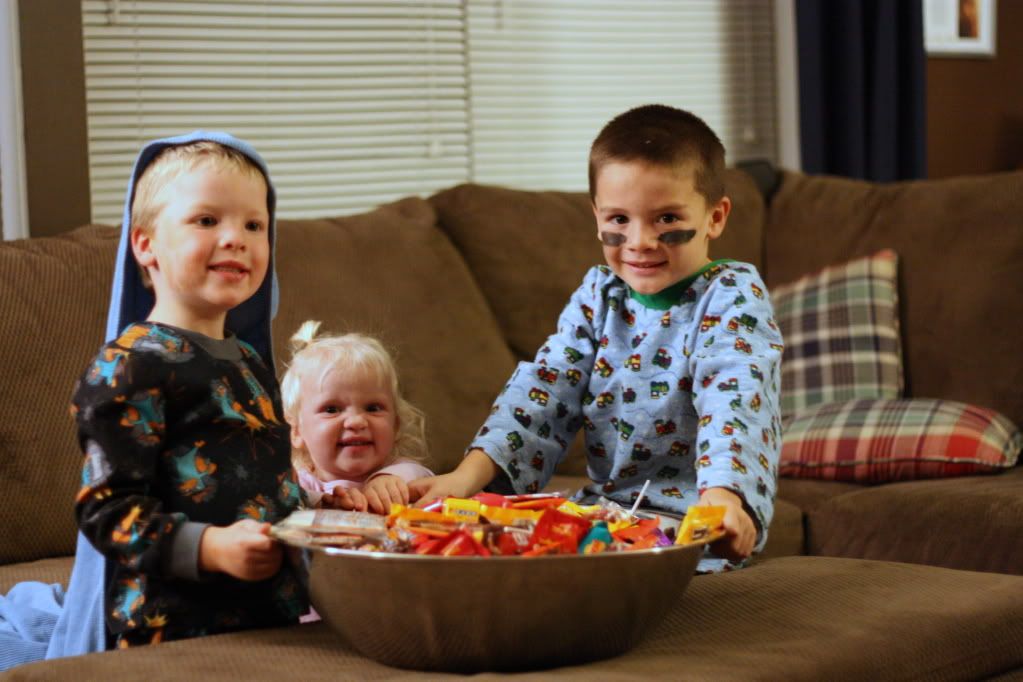 I woke up Saturday morning, came upstairs to find this. The snow came through the night before & left all this white stuff. I am now thinking that it's suppose to be December & Christmas time instead of November & Turkey time.
Thanks for stopping by!