For todays recipe, I'm bringing you Pomegranate Scones. I remeber this was one of the first things I
pinned
when I was looking up recipes.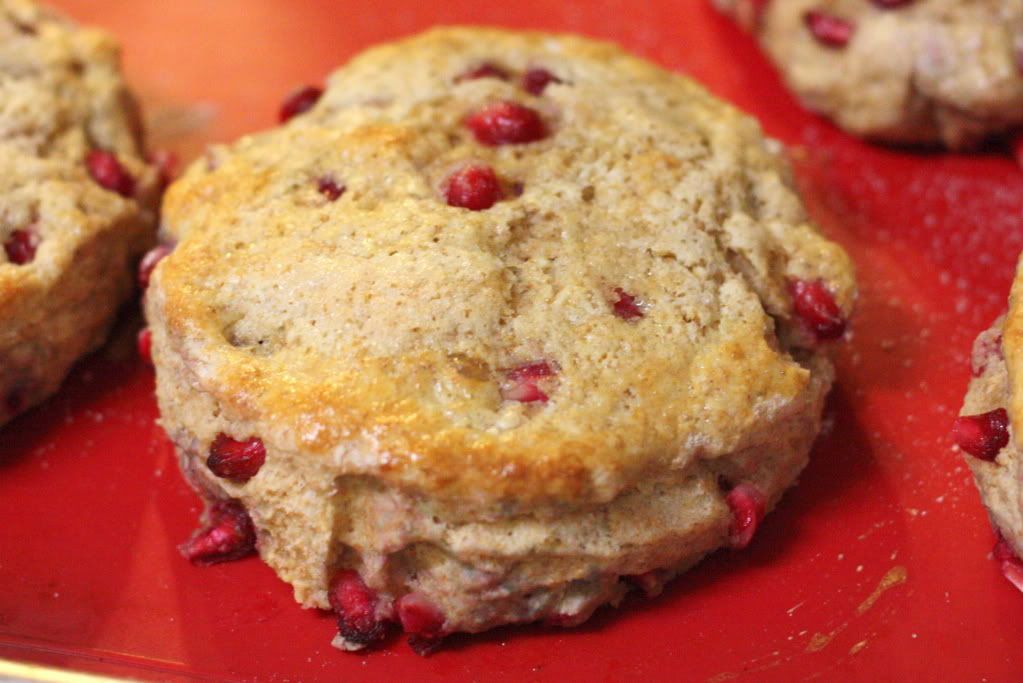 Pretty?
Yes.
Flavorful?
No. Not exactly.
Although enjoyable, it could have been sweeter to counteract the whole-wheat flour. I guess after making
Cranberry-Orange Scones
, I was expecting a sweet dough with yummy granules of Pomegranate.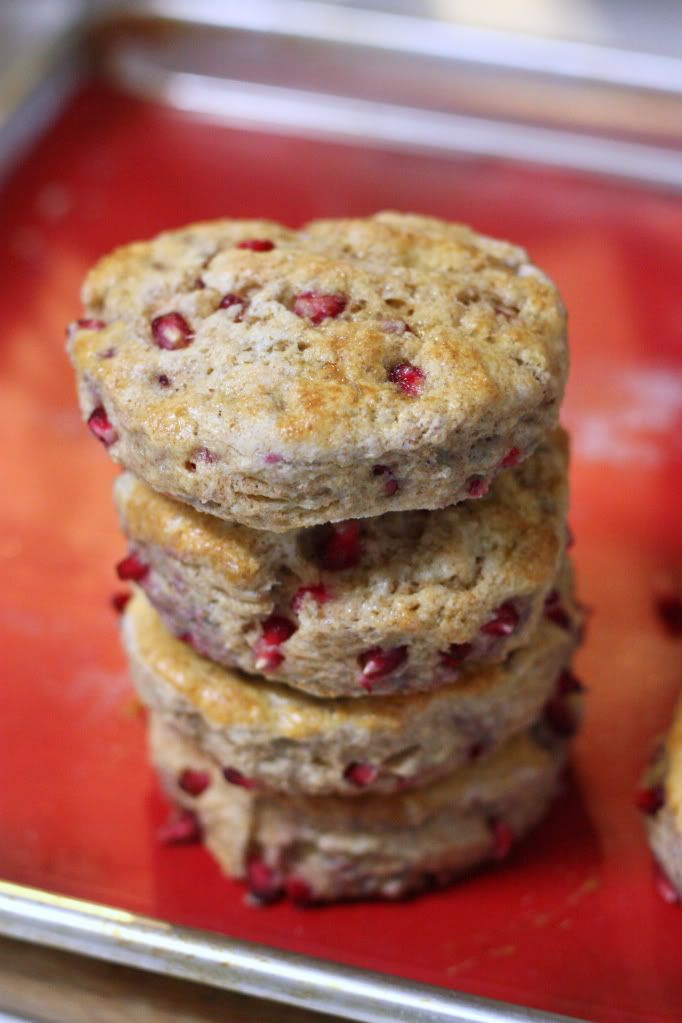 I guess I should stick to the more "fattening" version; which I'll be happy to try out again once I make another trip to the grocery store.
Thanks for stopping by :)