In honor of the holiday today, I'm showing off a decoration I made a couple weeks ago....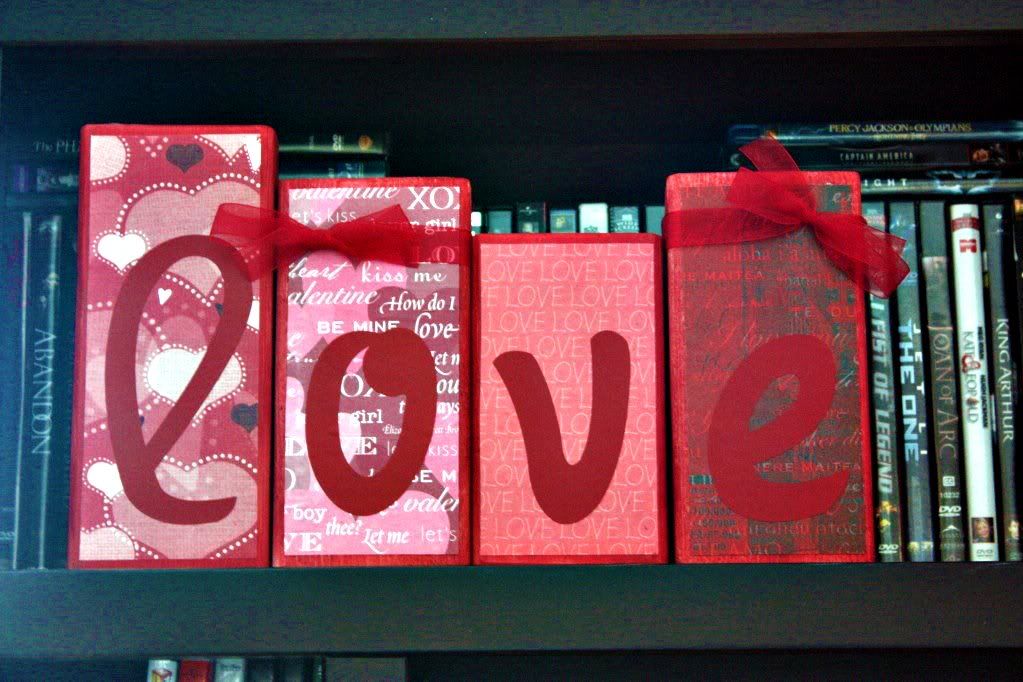 It's been great to have something cute hanging around our house!
These were super simple to make as well. If you've got a 2x4, some scrapbook paper, and some paint, then you're set!
A bunch of my friends decided that we all wanted to make this same block set, so we pooled our money & had one person cut the vinyl & another cut the wood. So, for under $3, I made this. I love crafts like that!
Thanks for stopping by!