I had full intention yesterday morning to try this
pin
out.
But then I thought about having to unwrap all the fruit roll-ups...so I made up my own yummy dessertish breakfast.
Super-duper simple!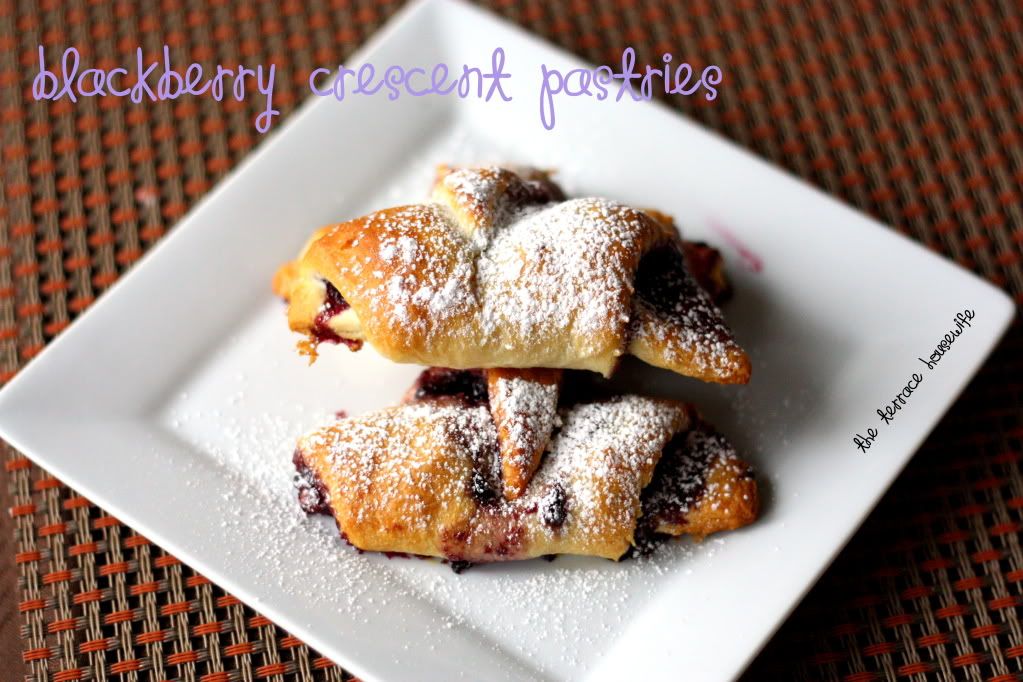 And very yummy!
Oozing blackberry jam & powdered sugar is making my mouth water....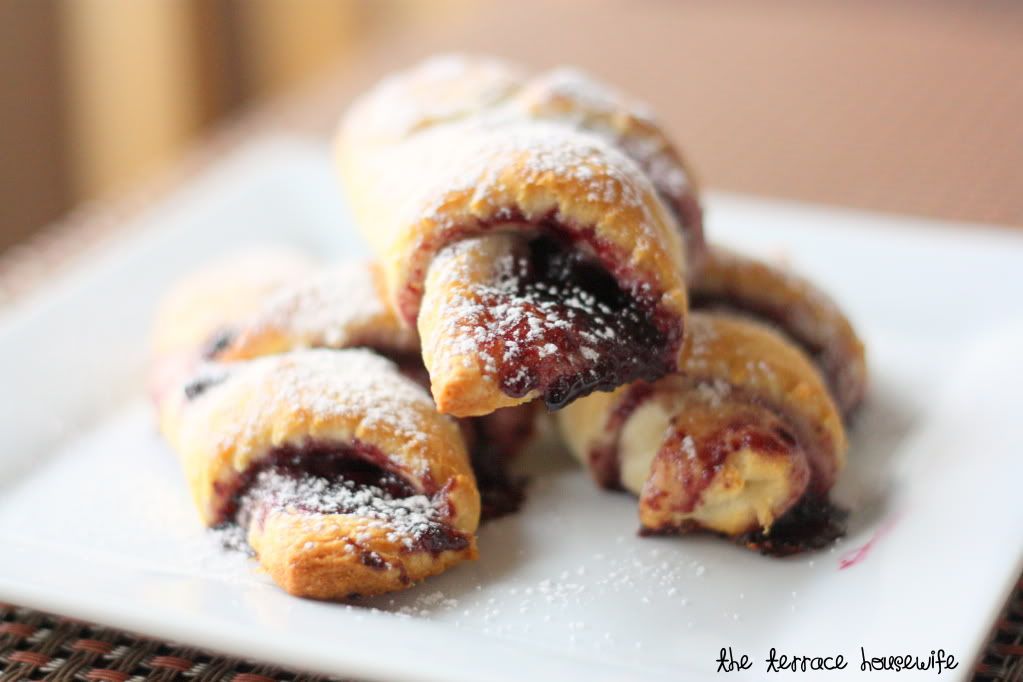 Blackberry Crescent Pastries
·
1 can of Crescent Rolls
1.
Preheat oven to 375
˚
.

Either line a baking sheet with a silicone baking mat or some parchment paper.
2.
Roll out the can of crescent rolls, so it's essentially a big rectangle.
3.
Spread Blackberry Jam all over.
4.
Roll up each section into the crescent roll shape.
6.
Let cool for 5 minutes…especially for little mouths.
7.
Sprinkle with powdered sugar and enjoy!
Thanks for stopping by!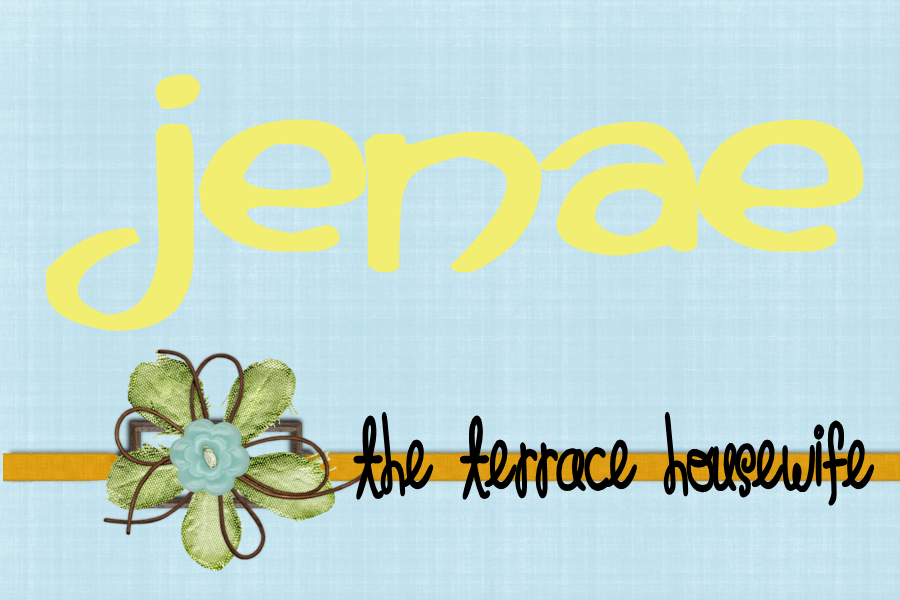 You can find this awesome post linked up to the following Fantastic Parties: