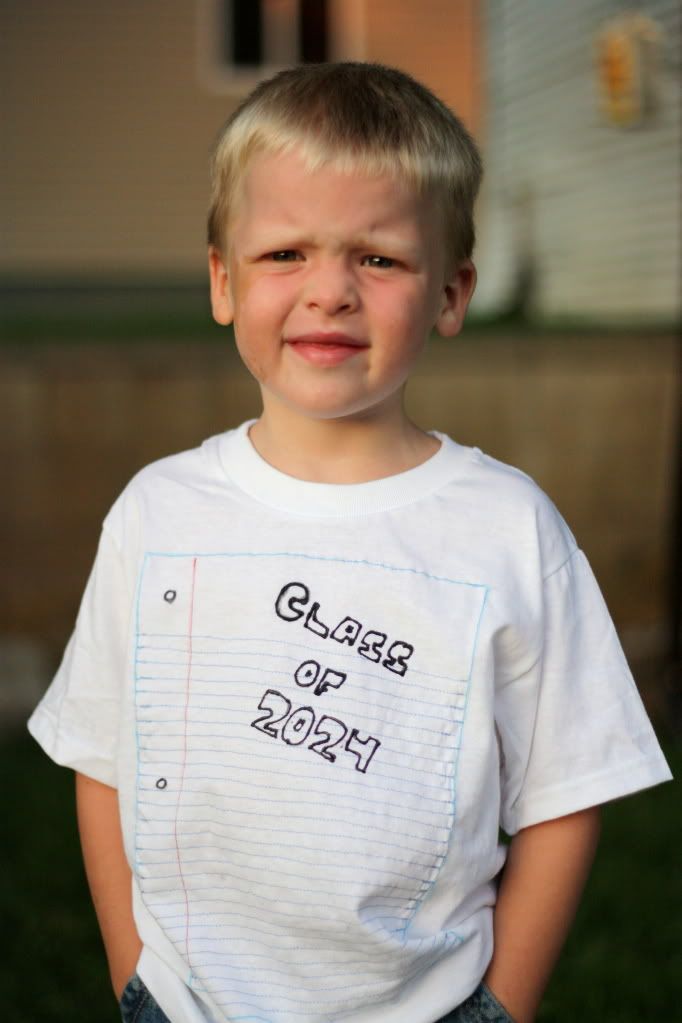 I've seen this shirt float around different blogs lately and thought that I would make one as well. I had a white t-shirt, thread, & some puff paint, so I went to work.
First, I laid out a piece of paper onto my t-shirt, and with a fabric marker, I outlined my square.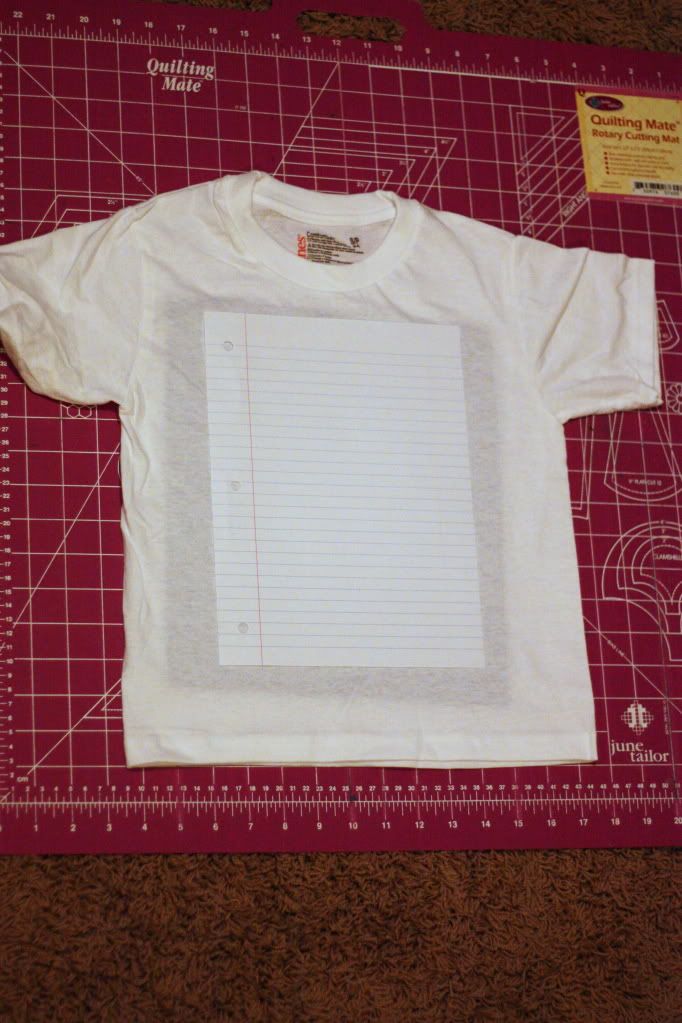 I also used the paper as my guide to draw the red line. I chose a blue marker for the outer paper because I would be sewing blue thread onto the shirt; this would also be the reason why the red line is red.
I sewed the red line down first, and then sewed blue all the way around. Then, starting from the bottom, I went back & forth sewing lines.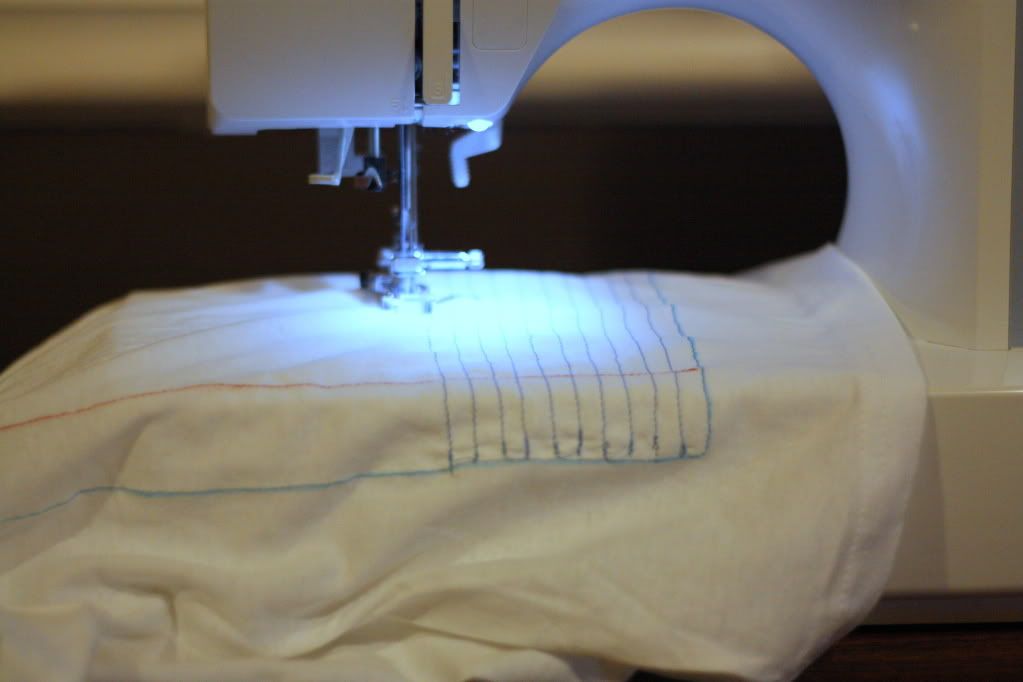 We got a little crooked towards the end, but I liked it.
I then printed out my saying, and cut it out. This was my template/stencil. I used a fabric marker again, to stencil out my words.
And then for the fun of it, I add some puff paint.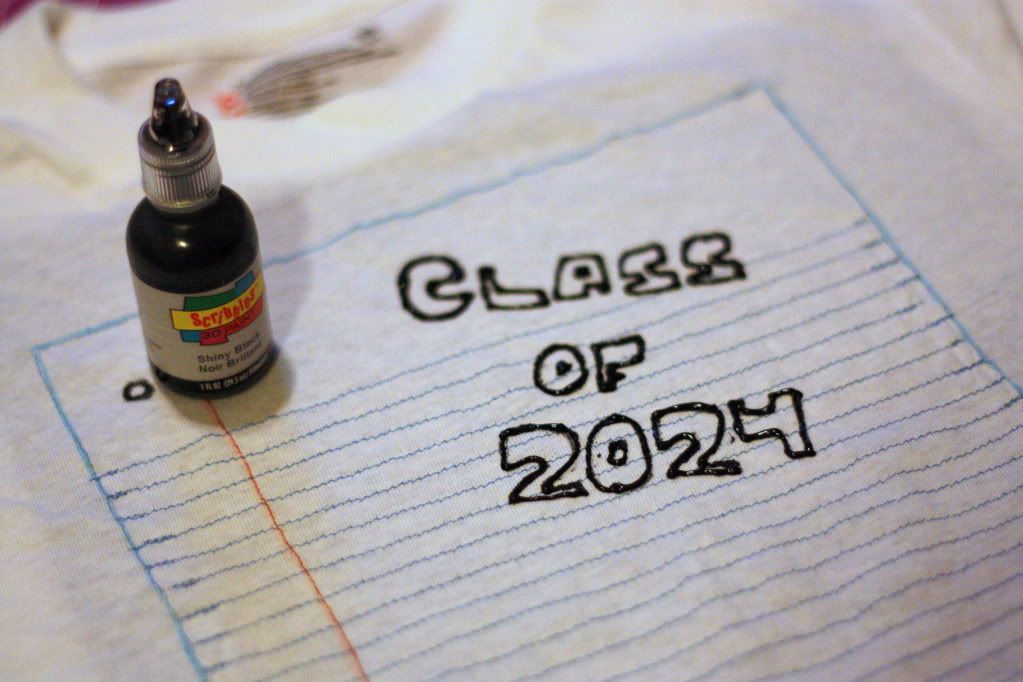 And here's the finished product {after drying a couple of hours}. Jaxson got way excited because I had made him a shirt :)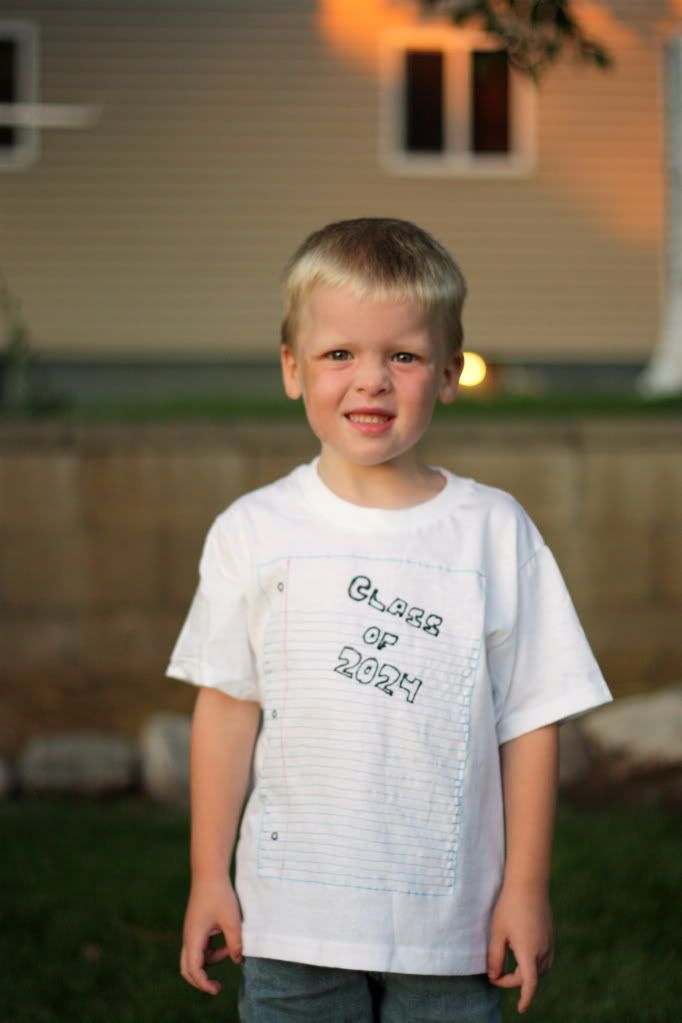 Later that night I realized that I counted wrong, and this little dude will actually graduate in 2025. But who would really know that now ;)