Who would have thought that the genres of Italian & Mexican would make such a delicious dinner. I never would have thought of it; that is until I was looking at a link party & saw the recipe for
this
and thought, "hmm...why not".
Well, as it came close to dinner time tonight, I looked over that recipe & realized that I had not planned very well. So I did what I do best & created my version . The best part was using veggies from my very own garden. Yay!!! I found another use for tomatillos!
I loved all the peppers that went into this sauce. I like cooked peppers.
After the sauce had simmered, I tasted it and boy did it have a little kick to it. Luckily, I had bought some sour cream from the store, so I added 2 TB and mixed it in to take a little bit of the edge off so my kids would enjoy it.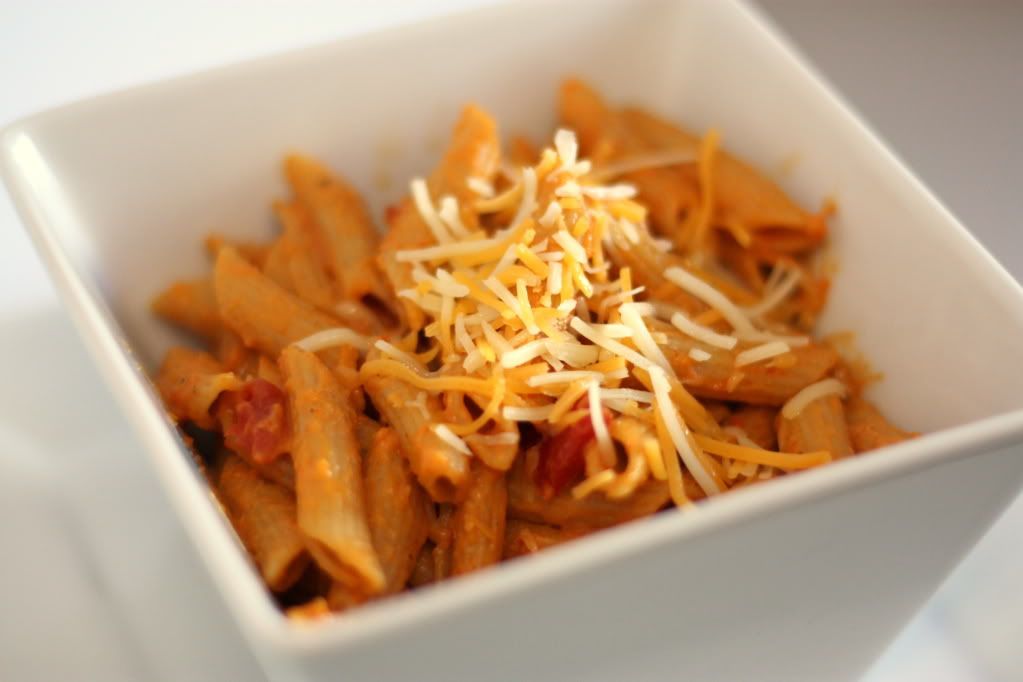 Adding the masa to the liquid before I pureed it, was a little tip I picked up from reading the Pioneer Woman's cookbook. I think it helped the sauce stick to the noodles :)
Would you like my recipe????
Enjoy!