*All Shots taken with my Canon Rebel xsi*
Go check out other lovely weekly winners by clicking on the button below
So, I really tried to get the camera out more this week. I tried :)
I did take the camera to the boy's soccer games, but I was too busy yelling & cheering on the kiddos to take some pics. I did however snap this one; I like all the determined faces.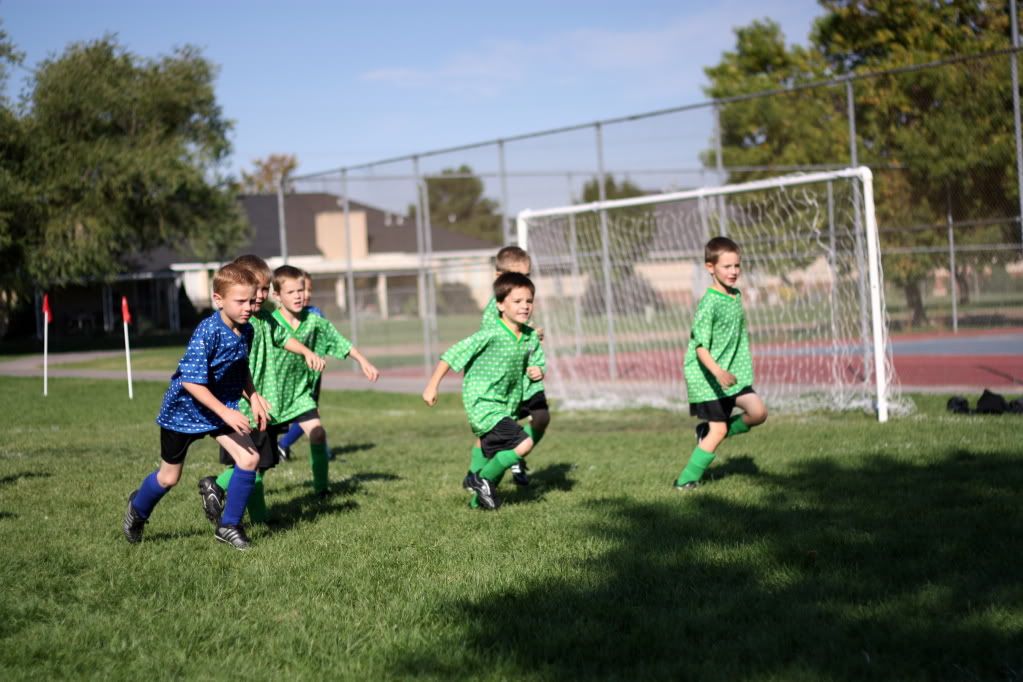 I went out with my Sister & her friends up to Park City & Heber. I decided that since everyone else takes bathroom shots, I might try it. I might as well be a little bit goofy to boot.
I tried to get my reflection in the knife....as you can tell, I got half my face.
My "artsy" shot for the week....what I eat for breakfast.
I pinned
this
photo, and while outside one afternoon, I thought I would re-create it. I don't know how they did it. It's hard swinging a 4 yr old, all the while trying not to hit them in the head with the camera.
I was "attacking" Madi with the camera....she thought it was hilarious.
Thanks for stopping by :)